Regular price
Sale price
£45.00 GBP
Unit price
per
Sale
Sold out
Organic Shea Butter with Hemp Oil
High in Vitamin A, E & F, light in texture. Nourishes & Conditions.
Hemp Oil is high in vitamin E and contains essential unsaturated fatty acids, that help stimulate blood circulation on the surface of the skin, which gives hair growth a helping hand. It also works to help eyebrow and eyelash growth.

Ingredients: Organic Castor seed oil, Shea butter, and hemp oil.
Just as nature intended. Vegan-friendly handmade, beautifully crafted and packaged in a sustainable way.
Share
View full details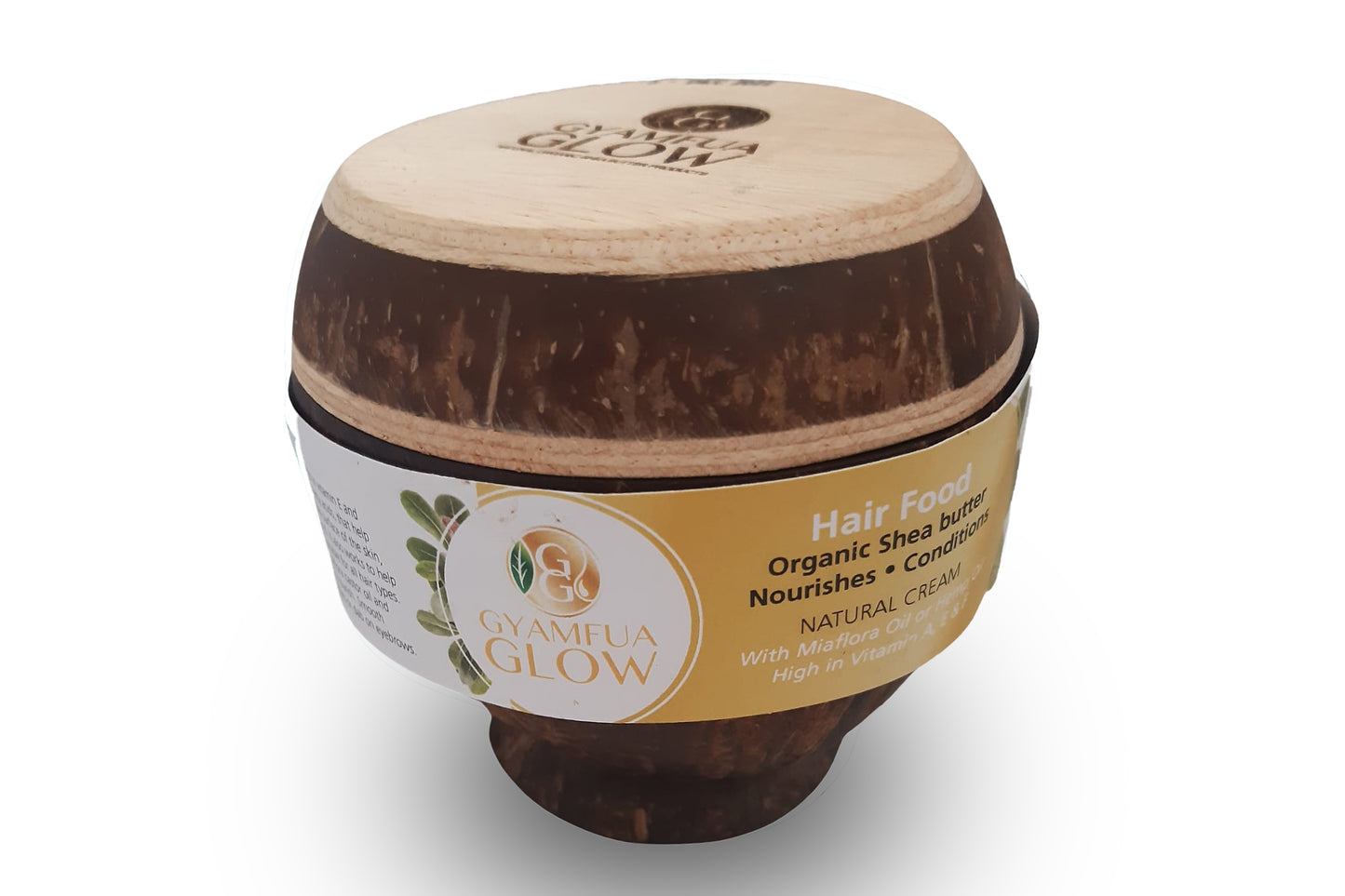 Hair food
I bought the hair food, a fantastic product. My hair has never felt so good.
This product keeps my hair feeling so soft and I don t need to use it every day. I will definitely recommend it.
Great service and product
I and my family wish this company the best of success.
Your product is great and service fantastic. We have not found a better skin product for my dual heritage children. They love it.
The Fight is over - this product will genuinely solve your wild curly hair!!
This is actually a miracle product! I met Else (who is amazing) at a market & brought this hair cream & honestly my curly hair has never been happier! I've spent so much money & time trying to sort out my hair but now I truly believe the fight is over. You only need the tiniest bit to sort out your entire mane. I've also being putting a bit on the body and the skin is looking glowy. Please give this goddess your money - you won't be disappointed!!
Lovely products, lovely lady
This review is a bit late so sorry to Elsie for that. My friend and I had met up for a walk in Hampstead Heath. It is customary for us to eat after our walk and we just happened to find this stall whilst we were waiting to go to the restaurant. I purchased the Shea Butter with orange and lavender. The product was being sold for £9.99 but because Elsie did not have the size in the product we wanted she gave us the larger size for the same price as the smaller one. The Shea Butter is so soft and the packaging is so innovative. I absolutely love it and will definitely be purchasing again.
Shea butter me please!
Shea butter has worked wonders for my hair. Its so soft and moisturized! And my skin????? Is finally holding some moisture! Perfect for the cold winter months. Will definitely buy more